Woman with offerings in Bhaktapur heading for the huge pole and lingam during the Bisket Jatra festival.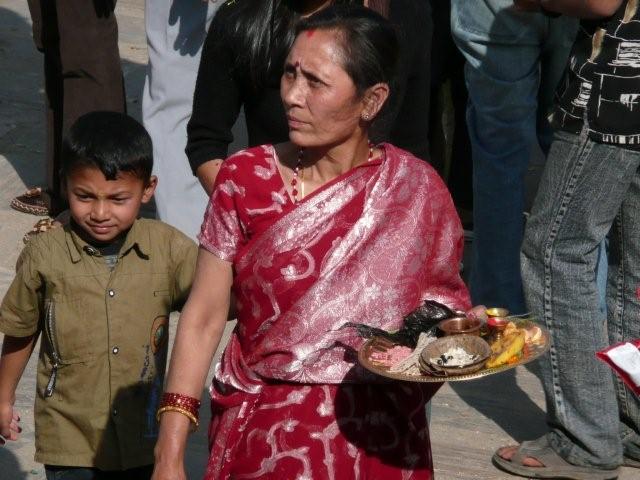 Picture of two chariots on Khalna Tole in Bhaktapur on the occasion of the Bisket Jatra festival on Nepali New Years day
Nyatapola Temple Bhaktapur
The 5 storey, 30 metres high Nyatapola Temple in Bhaktapur, a good example of the Newari architecture. The Nyatapola Temple is the highest temple in Nepal.