Category:
Teej Festival
Teej is the fasting festival of women in Nepal. Married women across the nation observe Teej fast to honor Lord Shiva and for long and healthy life of their husband.
Unmarried girls also observe fast on during this festival for good luck finding a good husband. Teej celebrations lasts for three days. Performing traditional dances and singing songs form an important part of the Teej festival celebrations. The color red is considered to be auspicious for women observing Teej fast and so most of the women dress up in red and/or bridal clothes.
In 2021 the Hartalika Teej is September 9 while Rishi Panchami, the 3rd and last day of Teej festival is August 11.
Women dancing during the Teej festival at Pashupatinath in the Kathmandu Valley.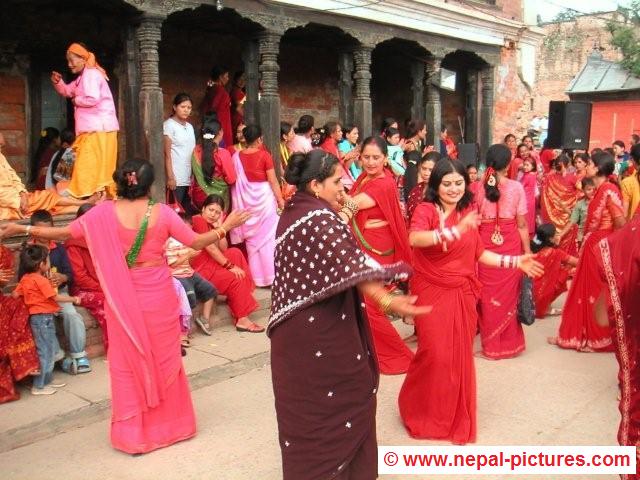 Picture of women celebrating the Teej festival at Pashupatinath in Kathmandu.
Women celebrating Teej festival at Pashupatinath in Kathmandu Valley